Rosewoods Luxury Garden Villas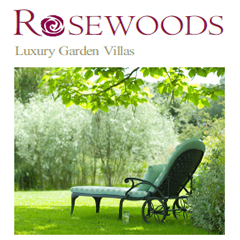 Rosewoods Luxury Garden Villas - Nyali.
DG Properties launches 8 luxurious villas in an exclusive gated community designed with Vastu principles and every conceivable modern amenity.
Living at Rosewoods is a rare privilege for the select few.
LOCATION: Nyali, Mombasa
Rich in history and tradition, Mombasa is the gateway to East Africa. Kenya's second largest city and principal sea port is a regional cultural and economic hub.
Nyali, the relatively autonomous and cosmopolitan residential area is a coveted address. DG Rosewoods at Nyali offers a balanced lifestyle that presents the best of Mombasa.
Rosewoods Luxury Garden Villas are set in calm, serene space, amidst lush green foliage. A world away from chaos of the city, yet close to its best comforts.
Each home comes with a swimming pool and beautifully landscaped garden; green terraces appealing to every age, taste and temperament.