The Real Estate Sector in Kenya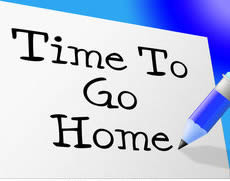 The real estate sector in Kenya has seen a boom that begun somewhere in the mid to late 2000's because the property market is responding to increased demand.
In Nairobi, the capital and largest city of Kenya, there is one of the largest expatriate communities in the continent due to the significant number of multinationals who have chosen Nairobi as either their African hub or East and Central African hub.
The rebirth of property development in Nairobi has attracted global attention. In its 2012 Wealth Report, real estate management company, Knight Frank, ranked Nairobi as the fastest-growing real estate market in the world, outpacing cities like Miami and Monaco.
Real estate prices in Nairobi rose 25 percent between January and December 2011. Nairobi was also voted as one of the top 10 cities to watch by global real estate firm, Jones Lang LaSalle, out of 150 cities globally.
In 2012, Nairobi and Mombasa were the only cities in the "southern hemisphere" to have reported double digit property price increases, out of 71 cities surveyed in the Prime International Residential Index.
The report noted that inflows from Kenyans in the diaspora are particularly significant in driving the prices
The residential market has actually been one of the key drivers of the property market. There has been a significant number of development projects coming up both within the Greater Nairobi Area and other urban areas such as Mombasa, Naivasha and Kisumu.
Greater Nairobi consists of 4 out of 47 counties in Kenya but the area generates about 60% of the nation's wealth. The counties are: Nairobi County, Kiambu County, Kajiado County, Machakos County.
Own a piece of the Sea of Peace; South C, @ only Kshs 17,000,000.00 for 3BRM+SQ+2Parking Spaces.
DGOasis is a state of the art Housing Project whose Phase I is already On Sale via Off-The-Plan Purchase.
Prices are likely to go up in June after ground breaking..book NOW! Click Here