About DG Properties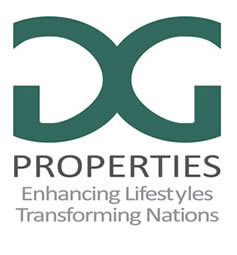 About DG Properites

A leading diversified business group in the East African region, Dawda Group is engaged in manufacturing, trading, logistics and property development. Its activities cover industries as varied as food and beverages, electronics, appliances, agro industries, pharmaceuticals and real estate.
Dawda Group is a prominent proponent of sustainable and green practices, corporate social responsibility and poverty eradication initiatives.
Chairman Dr.Hasmukh Dawda has been awarded a doctorate for efforts in service to humanity and Pearl of Africa lifetime achievement award and Visionary of Uganda award.
He is also the East African chairman of the Universal Peace Federation. Dawda Groups's vision, mission and core values are the embodiment of his enlightened guidance.
DG Properties, a member of Dawda Group, has been Involved in construction since 1992. Our projects include residential commercial and warehousing across Kenya and Uganda.
We bring together a team of innovative professionals with a wealth of experience in all aspects of real estate development.
Focused on superior design, construction technology and management, our drive is to surpass our customers' expectation by giving them an unparalleled experience.
The Dawda Group Of Companies Include Among Others...