The Jewel In The Crown; DG Oasis Apartments

The mid 80's to late 90's saw a rise in the number and type of residential developments in Nairobi. Among the notable locations that bore the impact was South C. New estates came up targeted to the middle income earners and included Mugoya, Akila, KMA, Fivestar, South End amongst others.
Over the years a lot of change in terms of the real estate developments made up mainly of maisonettes and bungalows have come up in the South C area and thus the status quo has had to be challenged.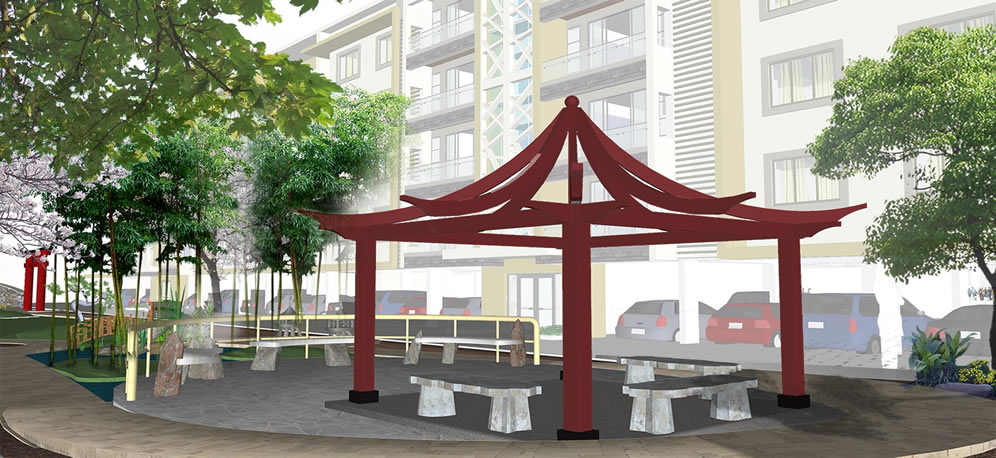 DG Oasis apartments the newest kid on the block has taken up the mantle in transforming the South C skyline. Set on a vast tract of land interconnected by a good road network, DG Oasis has risen like the proverbial phoenix brick by brick to become a landmark feature in the area.
This controlled gated cosmopolitan community comprising of 368 bedroom apartments towers above the neighbourhood providing a scenic view of the Nairobi National Park to the South.
The scenic view is further enhanced by the panoramic lifts in all the blocks. The lifts are accessible by wheelchair and or pram right off the parking lot. DG Oasis offers more than just a place to call home.

The integration of a shopping mall and a kindergarten in the gated community goes a step further in providing convenience both for the residents and the neighbouring community.
"A man complained that on his way home to dinner, he had every day to pass through that long field of his neighbour's. I advised him to buy it, and it would never seem long again." Ralph Waldo Emerson.
DG oasis is accessible by road from all the major shopping malls, schools, hospitals, hotels and Airports within and around the city. So get yourself a piece of this jewel and on your home to dinner the journey would never seem long again.