What color schemes you use at your home means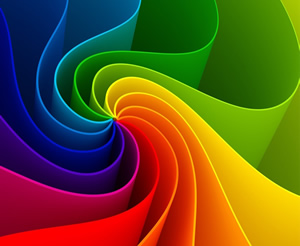 According to Modern Interior a popular blog on Interior design the following are what colors schemes that you use at your home means:

BLUE: Depending on the shade, blue relax and make us feel more spiritual and centered. Blue also calm the ambiance encourage peace, relaxation and is chosen for bedrooms for just this reason. Folk who constantly bicker should choose a rich blue in the living room. Blue improves productivity, so that might be the right choice for a kids rooms where they will be studying.Blue seems to work less well in kitchens and dining rooms. The kitchen is a room of any home and therefore it is best to shy away from hues of purple and blue as they will slow you down when you are on the go.Blue is also considered to be a clean color, and also blue has the association with water, so it effect very well in bathrooms and laundry areas. Blue relaxes, refreshes, cools and gives out tranquil feelings. It is open and inviting when teamed with yellow, it creates the perfect beach illusion.


RED has the opposite effect of blue. It increases blood pressure and respiration rate. Red is a vibrant color and it can be dramatic. It can also create a feeling of intimacy in the bedrooms, but also can be too thought, provoking and can cause insomnia, but in combination with one or two calm colors can be great choice for bedrooms. Forliving rooms red color add warmth and make a atmosphere pleasant. Deep red works well. The deeper red - the more superior. Red is an extremely warm color choice for the bathroom. Red is a powerful color so it´s generally best used as an accent. Using red makes a powerful statement, so red furniture and accessories should be clean and in good condition.

ORANGE is warm, welcoming and vital. Orange-red combination, where orange dominate more, warms a room but in a less dramatic and fiery way. In the bedrooms, where we are resting, oranges and reds colors can be too thought, provoking and can cause insomnia.Used in kitchens, breakfast nooks, and dining rooms, orange shades can be very comfortable. Orange gives us a relaxed and pleasant filling when we are at the kitchen or dining room, and that is good for our mood.Orange in bathroom refreshes and promotes good spirits creating an idyllic place for relaxing and contemplating life in the bath.


GRAY tends to enhance creativity, which can make it a good color for offices and studios. Grey is also favored as an executive color and can mix well with any color. Grays on walls provide an flexible neutral background for furnishings, and can be extremely stylish and modern for living rooms.For Bedrooms increased sense of sophistication and calm. Heavy use of gray usually indicates a lack of confidence and fear of exposure.Grays can be buttoned down and traditional, modern, stylish and contemporary for kitchen and dining rooms. As a neutral, gray provides an unobtrusive background for an infinite number of color combinations.Gray as color for interior design is known to be a color that is anti-productive. It tends to make a person withdraw, instead of move forward and is therefore not recommended for use in offices where action and a lot of energy is desired.Gray is often a drab color, it goes by unnoticed unless it gets teamed up with a color of some substance like hot pink or brilliant orange.

GREEN represent a vast range of natural color and for that reason, appeal to many. Like blue, green tend to calm and relax, it´s a healing color. For interior color schemes, olive and sage greens seem to be appealing because of their neutral character. A strong green in the living room helps digestion after moving from the dining area. For bedrooms, green creates a sense of light and space, plus a feeling of tranquility.Green is a good color choice for bathrooms it rejuvenates, and promotes a sense of security, and harmony making you feel calm and restful. You have to be careful with green in the bathroom the wrong shade can make your skin appear yellow when you glance in the mirror.

BROWN brings warmth at home. Its also tends to be soothing and comfortable. Browns also work well with spicy or warm colors. Like grays, browns span a broad range of neutrals and, depending on the shade, are appropriate for almost any room. Dark browns are warm, calm andtranquil colors and they`re good for every room. Lighter tones such as beige and also dark tones like chocolate brown are relaxing and good for the living rooms and bedrooms.Brown represents comfort, ease, happiness, tranquil, warmth, restful and etc. Because of that brown color is fantastic and perfect for kitchens and dining rooms in any tones. Brown usually consists of red and yellow, with a large percentage of black. Consequently, it has much of the same seriousness as black, but is warmer and softer. Brown color its not matched up with orange, but more subtle natural tones of caramel and tan, cream and white and even with black is good combination. It even looks quite stunning beside dusky pink. Combined with unexpected colors like pale blue, or chartreuse, browns can be exciting and sophisticated. Brown has associations with the earth and the natural world.

WHITE is probably the most used color in interior design. Start with white walls and gradually build up color around it, this is the safe way to get confidence using color. Painting a room white will make the room look bigger and cleaner and can give rooms a pure and bright look. Good choice for living rooms and bedrooms in combination with any other colors, because we must be careful, using too much white can make a room too bright, and make it hard to look at.Most ceilings are white, most bathrooms are white, probably due to the fact that everything goes with white. White gives us the impression of cleanliness and good hygiene, this is another reason why we like to use white in a bathroom.
BLACK gives a dramatic and elegance effect, but Its not good choice for walls. Also, painting over black generally takes more than two coats of paint, which makes it a nuisance to cover later. One current trend is mixing a neutral room with some pieces of black furniture. Black used with a mix of white looks very modern in the living rooms. Black combined with red and white, it provides a very striking look and its good choice for bedrooms, kitchens or any other room.Black and white checked floor vinyl will always be popular for bathroom floors as it provides high contrast and provides detail to the floor of often small areas. Black is not a popular choice for wall colors as it is very enclosing and intimidating, but works well as an accent color. Is often used for light fittings, accessories and door hardware to provide a neutral color from which to work your color scheme around.
Introducing DG OASIS - "Complete Living" View Project Gallery Here